What we do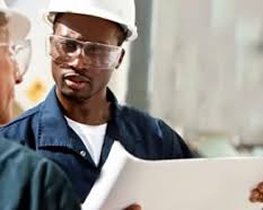 At Deep Blue Energy Services Limited, we employ a dedicated team of professional recruitment specialists with a wealth of experience in the Oil & Gas industry, we are experts at matching manpower with the needs of our clients. We are able to provide specialized manpower for every stage of the business process, from Design and Planning to Construction, Maintenance, Operations, pre- commissioning, commissioning and Project Management etc .
In a rapidly growing and ever-changing marketplace, through the implementation of innovative and flexible solutions, we have the ability to adapt effectively to the needs of our clients and we operate as strategic partner to our clients by delivering Man power management solutions, which provide the best talent for global projects and operations.
Highlights
Over 60,000 experts
Multiple Disciplines
Specialized Recruiter
Summary of Personnel in our Database
Disciplined engineers
Certified Profesionals
Administrative personnel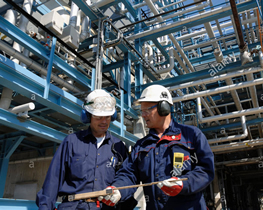 When productivity is your priority, it is important to work with a partner who can ensure the safe and efficient operation, and also maintenance of your assets. At DBESL, we have extensive O&M experience in the oil & gas sector. We provide customized O&M strategies, based on criticality analysis of client's installations and our in-house expertise. We align all O&M activities into a single methodology, which helps ensure clear accountability and repeatability from one site to another.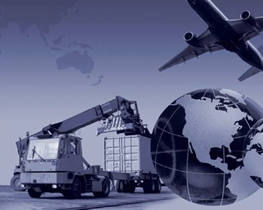 Deep Blue Energy Services Limited in partnership with ETDE Engineering LCC (a US based buying house), is an industry leading provider of oil and gas equipment in Nigeria. DBESL has evolved to be a major player in supply of oil and gas equipment and materials due to our extensive technical knowhow, knowledge, and wide industry experience in procurement services.

We are committed to meeting and exceeding customers expectation through delivering price competitive equipment. Our procurement team ensures equipment and materials are received, handled and stored according to the most appropriate specification to prevent damage, loss, and to preserve integrity during delivery to ware house, project site, offshore facility, or any desired destination.
We have amassed over 400,000 man-hours in various engineering services ranging from feasibility studies, Front End Engineering Design (FEED) to detailed Engineering. We have also worked with clients on developing conceptual studies.
We are in a prime position to carry out the following engineering service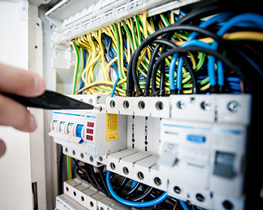 Our information technology services provides flexible and extensive ICT and data management support to clients. Our service is designed to help clients get the most out of their IT and data and to improve efficiency and communication as well as effectively utilizing their data in the workplace. Our ICT services include;
Hardware and software
Our relationships with our partners means we can supply and install various IT hardware and develop different tailor made software and applications.
Data Management
Physical data management, corporate, data management, project data management, seismic data management, content management
On-Site Support
Our technicians come to you to find and resolve faults, maintain networks and computers, and install new hardware and software.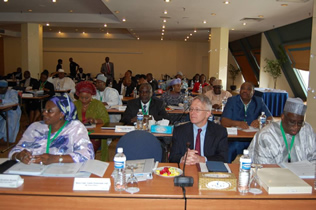 DBESL help firms committed to developing employee to be more productive and become leaders at all levels of an organization. We are committed to helping people and organizations grow in ways that support personal, professional and strategic objectives. Our Training and Capacity Development services include Compliance Workshop, conference training, symposium, classroom training, one-on-one coaching and support for the unique situations that arise in your organization. We help you integrate necessary and leadership principles into the day-to-day activities of your business operations by supporting the development of employees and leaders.